Everett console table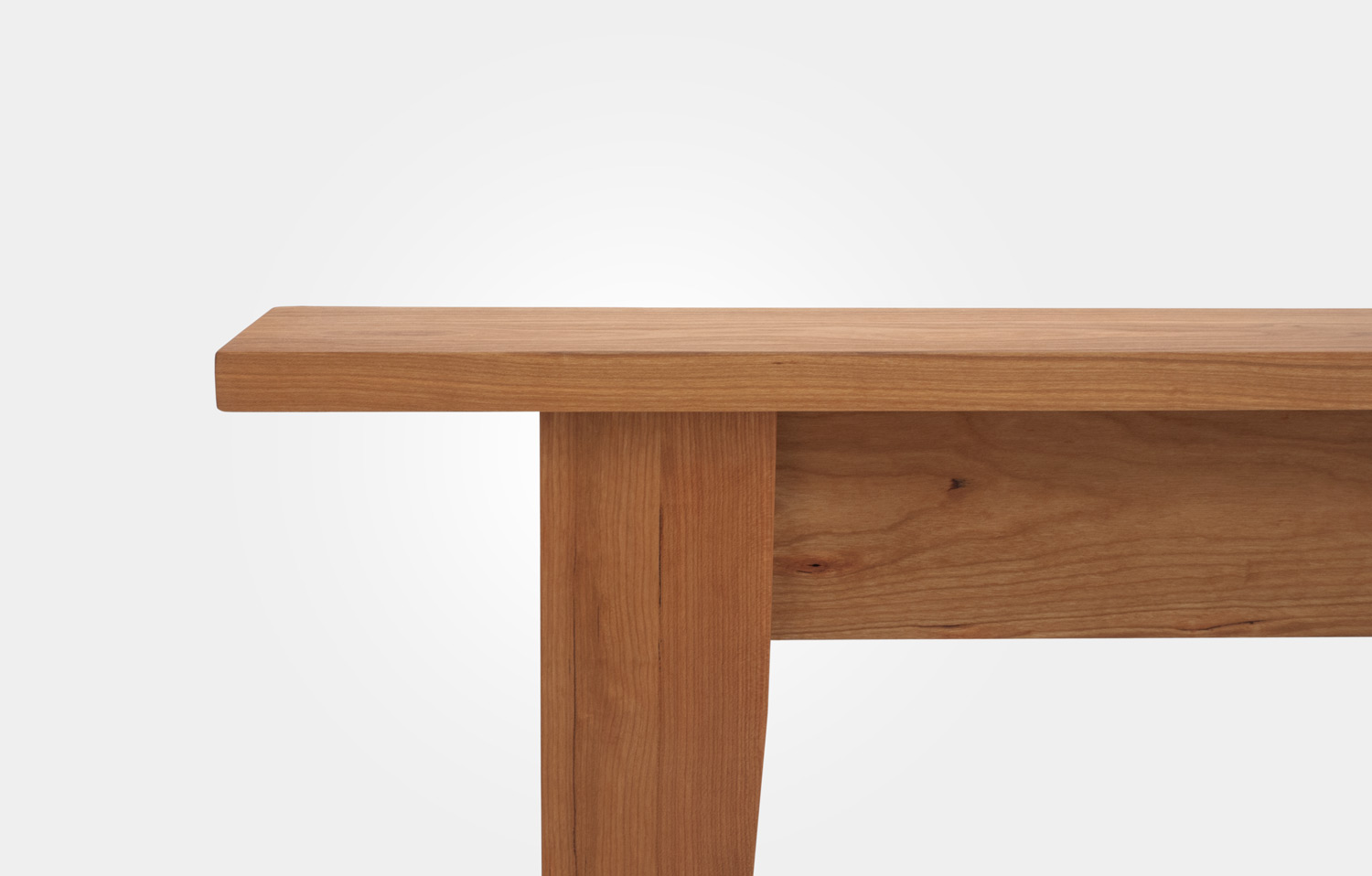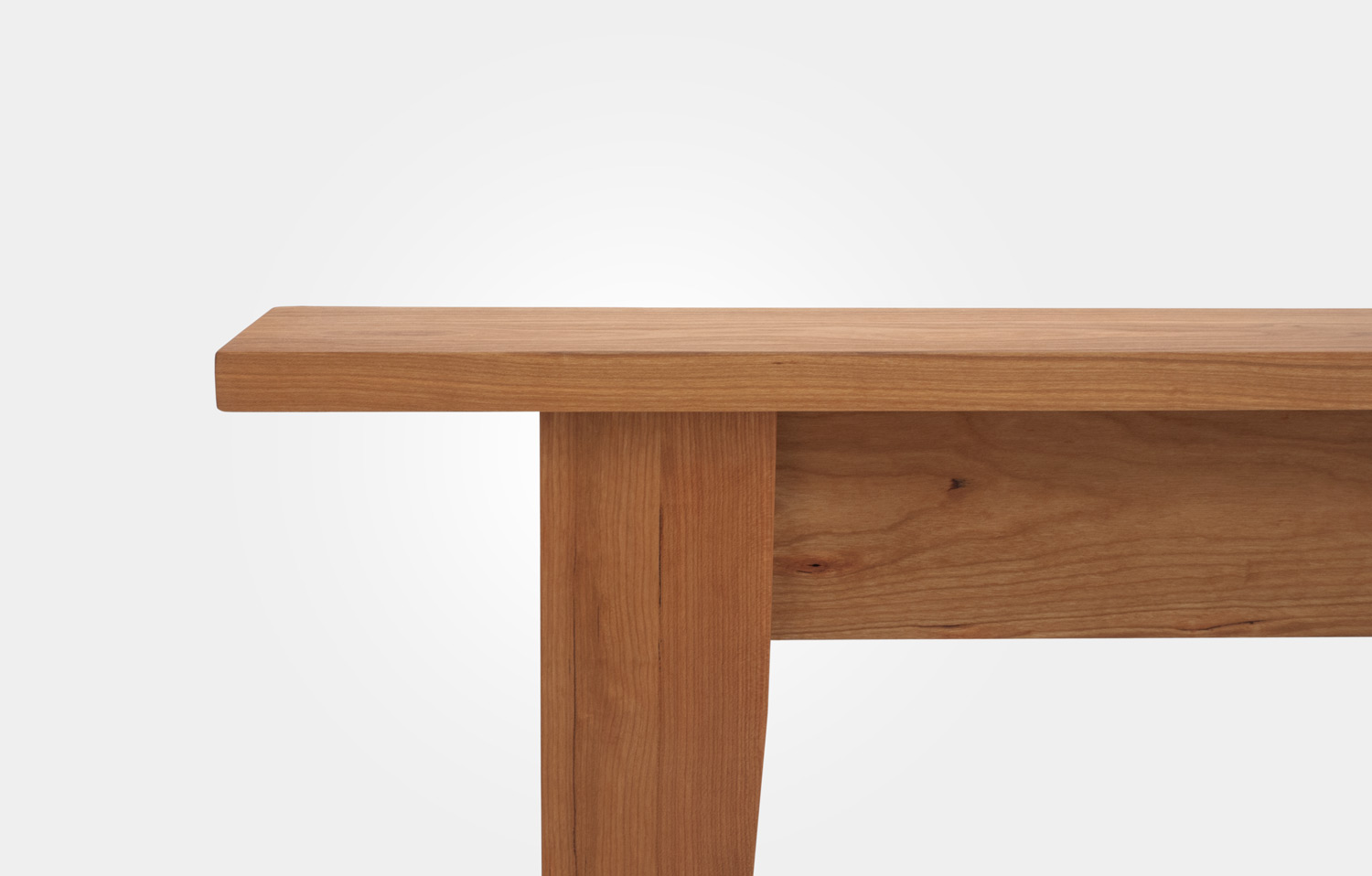 Everett console table
Building off classic proportions and traditional table elements—leg, apron, top—the Everett proposes a twist: only two legs are connected by one apron. Turning the archetype of a table on its head, it provides a little touch of magic to those who see it stand freely for the first time.
Perfect for bringing the warmth and character of solid wood into spaces otherwise too tight, narrow, or just too small.
MATERIAL
Solid white oak, cherry (shown) or walnut
FINISH
Hand-rubbed oil
SPECIAL ORDER
This product requires 4—6 weeks for delivery.
DIMENSIONS
72"L x 29"H x 4"D
(ask about customizing for length)
MORE
➣See it in action
➣Mortise and tenon joinery
➣Handcrafted in Wisconsin